Fresh water is extremely rare
MegaGroup brings water to life; from scarcity to sustainability
Only 0.01% of global fresh water is accessible and renewable. Currently, 2.3 billion people are faced with water stress and 25% of people do not have access to safe drinking water. Climate change will only accelerate the scarcity and decreasing quality of water. The effects on humanity and the economy are severe. That's why we have to sustainable.

Want to know how we do sustainable business as an organisation?
Sustainable company
Do you want to join us?
A career at MegaGroup will mean you'll grow beyond your current aspirations
MegaGroup has the family feeling of a mid sized company combined with a global reach. Working with MegaGroup gives you international perspective, as well as the space to be entreprenuerial.
Vacancies
Want to work with a sustainable company where your talent really matters? Read more about MegaGroup as employer and apply with the MegaGroup head office or one of our group companies.
Working at MegaGroup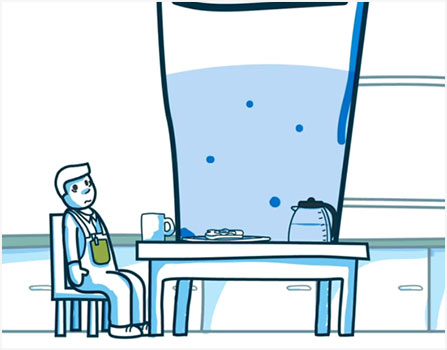 How much water do you think your breakfast cost? and were does all this water go to?
Watch our video!
You can find us all over Europe
An overview of our sales organisations and the countries they cover
Bevo Vertriebs GmbH
Bosta België NV
Bosta B.V.
Bevo Nordic A/S
Bosta UK Ltd.
Bevo Sp. z o.o.
Bevo International
Liquipipe GmbH
Aquadrip AB
Reber GMBH
Plimat (UK) Ltd.
Epco Ltd.
NEWS FROM OUR GROUP
Read all about the latest news and developments