Our Strategy
The Group places extreme importance in satisfying the over 20,000 customers we have around the world. They are our eyes and ears in the field. As we seek to provide the best quality products, information and services at a great value, we regularly measure their satisfaction with our products and our relationship. In this way we know whether we are living up to our expectations.
Best Buy
We offer a full range of brands where it matters, and practical value focussed solutions where it makes sense. Global sourcing, pragmatic co-operation with suppliers ensure you get the best buy in water technics.
Easy engagment
Our local sales organisations work with local sales teams, which have an excellent know-how of their own markets. They are always available as a point of contact for our customers. That makes it very clear, and it makes getting an answer ever so easy!
Wether by phone, website, EDI or app, we stand ready to make it easy for you to get the products and answers you need. Many of our customers find it important to get full project support, through partners in and outside Europe we are able you get full project solutions.
Superior Service
The construction of our European Distribution Center in Veghel has a surface area of 11,000 m2, 18,000 pallet locations and 10 loading docks. A roofed outdoor space of 3,300 m2 offers additional storage capacity. The smart and state-of-the-art warehouse infrastructure ensures quick and semi-automated order processing, which means that we are better able to fulfil the wishes of our customers, by telephone, by EDI, by PC or mobile.
Personal service is an important part of the service we provide. Only in this way can we really help our customers well. Our employees are ready to give a professional answer to all your questions, and they are always ready to think along with you about the best possible solution, regardless of the product or project.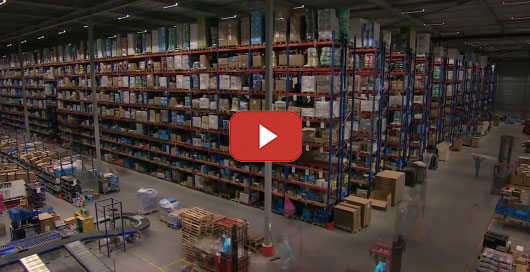 Knowledge Leadership
Know-how, experience and 'best practices' are shared within the group, which leads to an improved service level for our customers. We provide training for our core customers and make tools and assistants available on line to share knowledge even easier.
Innovation
Innovation is important to stay ahead. We initiated the Aqua2Life innovation platform to link innovators directly to our customers to ensure new products are brought to market and our customers are always up to date.