Working at MegaGroup
At MegaGroup, we are united by our purpose of Bringing Water to Life! The road with us contains many exciting and challenging opportunities. You're never alone – we're all in this together.
Your time at MegaGroup should be something you enjoy – really enjoy! A career at MegaGroup will mean you'll grow beyond your current aspirations and develop the whole you. We will help you along the way, not just because it is important for you, but because it's good for us, too. It's the only way we grow and reach toward our full potential.
New ideas and initiatives
There's scope for new ideas and initiatives, everything to be able to serve our customers even better. We do this as a team: cooperating with a range of disciplines, both nationally and internationally.
Bringing out the best in our people starts with creating a community that respects and inspires everyone. We seem to be doing something right as we've come amongst the Best Employer prizes for the second year running.
Focus on your development means that there is space for you to grow. We pride ourselves on giving a high level of access and possibility to grow inside and outside your department.  We would like to invite you to take a look inside our company: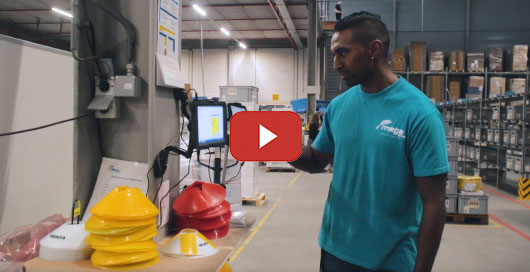 At MegaGroup you can always be sure of a good salary, training and development opportunities, a fine working atmosphere in a young team and good working conditions. We implement the Dutch Technical Wholesalers Collective Employment Agreement. We are a dynamic organisation with challenging growth plans. No two days are the same. Would you feel at home with this? Then check whether there's an interesting job opening for you, and respond!
More information about working for MegaGroup? Then get in touch with Rita van Baalen, HR Manager. E: rvanbaalen@megagrouptrade.com